If you're about to rent a car, you should know that driving in Armenia is a good idea, but you'll need to consider several things. I've compiled a list of essential things that you'll need to look into before taking the decision. If you find something useful in these recommendations, ping me on Instagram or Twitter, with #ArmeniaTravelTips.
What you need to know about driving in Armenia
Armenia doesn't have a strongly developed and properly working network of public transport outside major cities. So if you're an active traveller willing to explore remote parts and manage your time yourself not waiting for the scheduled bus, renting a car can be a good option. Here's what you need to know beforehand:
Driver's licence
If you've got a driving license that's issued in another country, that can potentially be an eligible permit for driving in Armenia. It must be filled in with Latin letters and it must have your photo. In this case you don't even need an International Driving Permit (IDP) for driving in this country. However, in case your license is in a different alphabet, you must have a special notarized translation of your license so you can use it within Armenia. A typical example of such translation is an IDP that you can typically get from the local authorities in your country of residence before you travel to Armenia.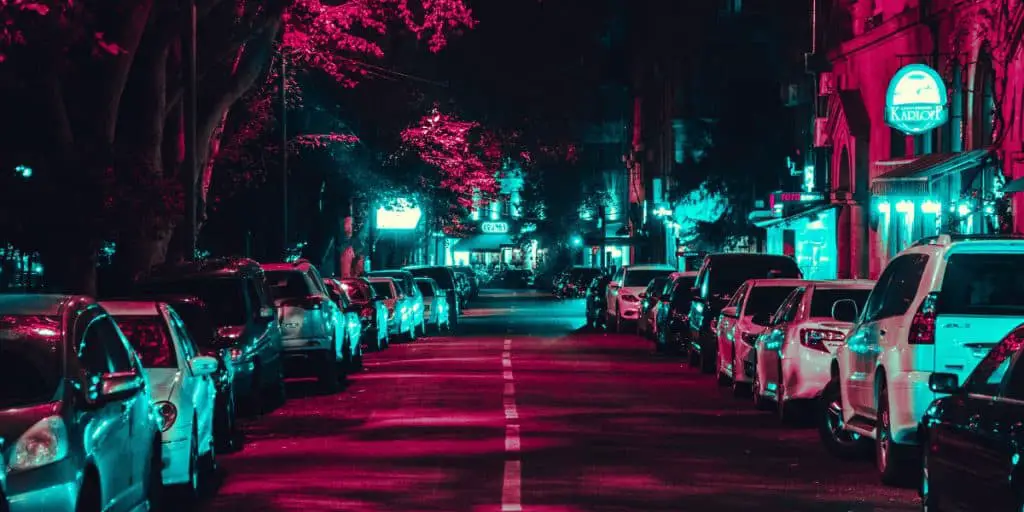 Traffic rules in Armenia
Though many of traffic rules are not always properly regulated and enforced, you still might risk getting a fine if you don't follow them. So just remember and do what the law says, it's always the safest option. After all, traffic rules are not about fines, but are meant to ensure maximum safety on the road for everyone. Here are some basic rules for driving in Armenia:
The driver and the passenger seating on the front seat must wear seat belts at all times. It's compulsory.
The minimum driving age in Armenia is 18.
Children under 12 y.o. are not allowed on the front seat next to the driver.
There shall be a first aid kit, a fire extinguisher, and a warning triangle in every car. If you're renting a car, make sure these are present.
Winter season tires are not mandatory, but as Armenia is a mountainous country with frequent heavy snowfalls and poor road maintenance, this becomes a survival must-have.
Always have your license, car's technical passport and the car insurance documents with you. These are the main things that get checked by a road police representative.
If your car is rented always keep the vehicle's rental document with you. 
Speed limits on the roads of Armenia
The speed limits in Armenia are dictated by the law, however they vary depending on the type of the vehicle and the location. For private vehicles, the speed limits are the following: 
Up to 60 km/h in Communities

In cities and villages,
On open roads that pass very close or through villages that are considered "Communities". These are distinguished on the open road by the color of the signpost with the name of the community you're passing. If the signpost is white, the allowed speed limit is 60 km/h until you pass the community area on the open road.
Up to 90 km/h on Open roads

Roads between cities, regions,
Roads that pass through settlements that do not have a status of "Communities". These are distinguished by blue colored signposts on the side of the road.
However, don't be surprised to see a sign limiting the speed to 40 km/h max, especially within cities. This maximum limit is usually demanded on roads that are close to kindergartens, universities, hospitals, schools and similar institutions. So, to be safe, always watch the signs for the limit.
Speed Cameras in Armenia
Watch the speed cameras, they're almost everywhere. Yerevan is overloaded with speed cameras, they're just at every corner. In case of other communities, the speed cameras are mostly at their entrance / exit, where the signpost of that community name is. These speed cameras take a shot if you exceed the speed limit set for that specific part of the road. A fine is then assigned based on the license plate number and you can end up with a hefty amount to pay after a couple of days of inattentive driving.
Driving in Armenia: road conditions
The condition of roads in Armenia often means that a car you drive here needs frequent diagnostics, constant maintenance and service. Despite that you will quickly come to realize that most locals own at least 1 car per family. So, things can't be that bad I say. So, let's dive deeper.
Armenia has had a pretty poor road network, and it's been slightly changing during the recent several years. The main roads are generally taken care of as much as possible, but when it comes to secondary roads, the reality is sad. It's sad to admit, but there are roads in Armenia that haven't been (even slightly!) taken care of for more than 30 years now. Remote villages lose access to the main road during the heavy snowfall periods. In spring and autumn many areas become hard to reach because the roads are soft, muddy and unpaved.
Watch for potholes when driving in Armenia
Because in most cases the road construction works are of poor quality almost every time after the snow melts, i.e. literally every spring!, the asphalt breaks and cracks and huge potholes emerge. But, hey, even in the capital city there are very busy roads with potholes in the middle, and there can be months till these are taken care of. So, be careful!
Watch for open manholes
Open manholes are a true nightmare in the dark, but usually there are signs showing there's something wrong, even if you don't see the open manhole yet. There can be a huge tree branch "planted" in the manhole, a big stone put nearby, or a thin layer of metallic sheet to cover it. The good thing is these manholes are not everywhere on open roads. They can be seen seldom, but only in communities. So whenever you're near a village or town and it's dark, be more attentive. 
WARNING: If the road is good, watch for policemen
Controversial, but true. On the roads which have recently been constructed, renovated and have an enjoyable smooth surface where you can grow your speed, there's always a road police car waiting for you to excess the limit. Policemen are usually pretty respectful to all drivers and will forgive you for minor issues. However, keep in mind that you can get in trouble if you aren't able to communicate and explain the situation.
Busy road traffic only in Yerevan
The roads in Yerevan are mostly busy all the time except for Sunday early mornings. On summer weekends the road from Yerevan to Sevan, the biggest freshwater lake in the region, can get clogged and be busy all day long. Other than these, most roads are not loaded with cars, are calm and enjoyable to drive without the fear of traffic jams.
Parking is easy (almost) everywhere in Armenia
If you're anywhere outside Yerevan, you won't have any parking issues. Even in popular tourist destinations like Dilijan there will always be a convenient spot to park your car.
In Yerevan, especially downtown, finding a parking slot is a real headache. Most hotels and cafes offer parking spots, but these are essentially on the road, very limited in slot quantity and are never guaranteed. Besides, according to the law, all parts of any public road belong to the community, not to the nearby hotel. So, blocking the parking slots with the hotel's / cafe's / supermarket's sign and reserving these spots for their visitors is technically illegal, even though widely practiced. 
All malls have their own parking, some under the building, some at the yard. Even though these types of shopping places are pretty crowded on weekends, national holidays and days off, it's always possible to find a free slot when another car is leaving.
Paid Parking in Yerevan
Yerevan has a "red lines" system of paid parking. These are red lines usually on both sides of a road. They're all concentrated in the city center and along a long street named after Komitas. It's possible to see the placement of red lines on the interactive map on City Parking Service website. The map looks like this and also shows the available paying terminals, banking systems and electronic payment options nearby, so you can easily pay for parking once you choose your spot.

If you find a free spot within the red-marked lines, you can park your car for free for up to 15 minutes. This is done for maximum convenience to ensure easy and free of charge pick-up and drop-off. After the initial 15 minutes have passed, to avoid a fine, you should pay for parking through a short message (sms) or using a payment terminal nearby.
How to pay for parking in Yerevan?
Parking fees for Yerevan's red zones can be paid in 4 main ways: via SMS, using a payment terminal (e.g. Telcell), online or via a bank transfer. Paying via SMS is the most popular option: text your license plate number to 1045 for 1 hour of parking (costs 100 AMD) or to 5045 for the whole day (costs 500 AMD).
This is the most convenient option from all available ones. And if you are not sure whether you want to get a local sim card or not, I have a special post on the best SIM card in Armenia. Check it out and I'm sure you'll be convinced that getting yourself an Armenian sim card while traveling here is a very good idea.
The second most popular option is paying for parking using on of the thousands of payment terminals spread around Yerevan. They're operated by different companies, and respectively marked by their logos: Telcell, MegaPay, iDram, Mobidram, EasyPay. These terminals are typically located somewhere near the red parking zones, at the entrances to shops and malls etc. You can also pay for parking online on e-payments.am or using an online wallet like iDram if you have it.
The city also allows you to pay for parking with a bank transfer, which is an option that I don't think anyone would use, unless you're paying for a long-term to park on all red zones. Bank transfer should be made to 900015211593 account number and you need to include your vehicle's number in Latin letters and without spaces in the "Aim" field.
It's worth noting that there are no such red parking zones in any other city of Armenia. In all other public places parking is free of charge.
Renting a car
One thing that you'll notice when entering Armenia is the car rental availability. There are several established companies that directly cooperate with airports to offer rental options. Generally, it's good to research a little to find the proper car with a proper price beforehand.
Car rental options in Armenia
Mentioning all available rental options here won't make sense. There're plenty of options of SUV, compact, luxury, off-road cars, both for long-term and short-term rental, pick up or drop-off at the airport or downtown. And because there are so many options, you might want to first define for yourself what you need and for how long, otherwise you're going to fall for marketing tricks.
As to pricing, in comparison to rental prices in other countries, Armenia has unreasonably high rental pricing all over the country. Unfortunately, this doesn't have any explanation or justification apart from the fact that the market isn't that mature and the real competition isn't happening. So, keep in mind that you will spend many times more than if you choose public transport. Here are some of the cheap and luxury car rentals available in Yerevan with their prices. So, have a look.
But what you can do is go check out one of the globally known car rental services and their offers for Armenia. For example, Sixt.am shows 17 offers at the moment, and I know them from abroad. So, I think this is a pretty trusted provider. Car selection that they offer includes both automatic and manual transmission models and many vehicle types. You can also choose where to pick the car from and where to drop it off. Here, as you see below, I found a very affordable option and also a premium class vehicle:
Just note that right now the car rental demand is experiencing a dramatic decrease. So the presence of an affordable option when tourism isn't exactly booming shouldn't be an indicator for future travel plans. You can regularly check similar websites to get more insightful info on pricing for your future trip and budget accordingly.
Rent a car fit for the season and your trip
Depending on the season, the range of destinations and road conditions leading to them, carefully consider the car type. And if not sure yet when you're going to visit Armenia, look through The best time to visit Armenia for inspiration.
Outside Yerevan, Armenia has breathtaking landscapes, true outdoor adventures, magnificent off-roading options that you don't want to miss. So if your heart is in the highlands, never go for cheaper and compact city-car options. It's worth investing a little more and getting the most out of your trip.
To sum things up
Driving in Armenia does have the potential to become an enjoyable experience if you choose the right car suitable for your destinations, the roads and the season. The traffic is generally safe and not problematic. Due to the lack of heavy traffic in most communities, driving is not stressful. Just keep in mind the important rules and limits and you'll really enjoy driving in Armenia. And if you find this post helpful, let me know about that in a tweet or an Instagram post with #ArmeniaTravelTips. I'll be looking forward!
Featured image credits: @lyovon on Unsplash